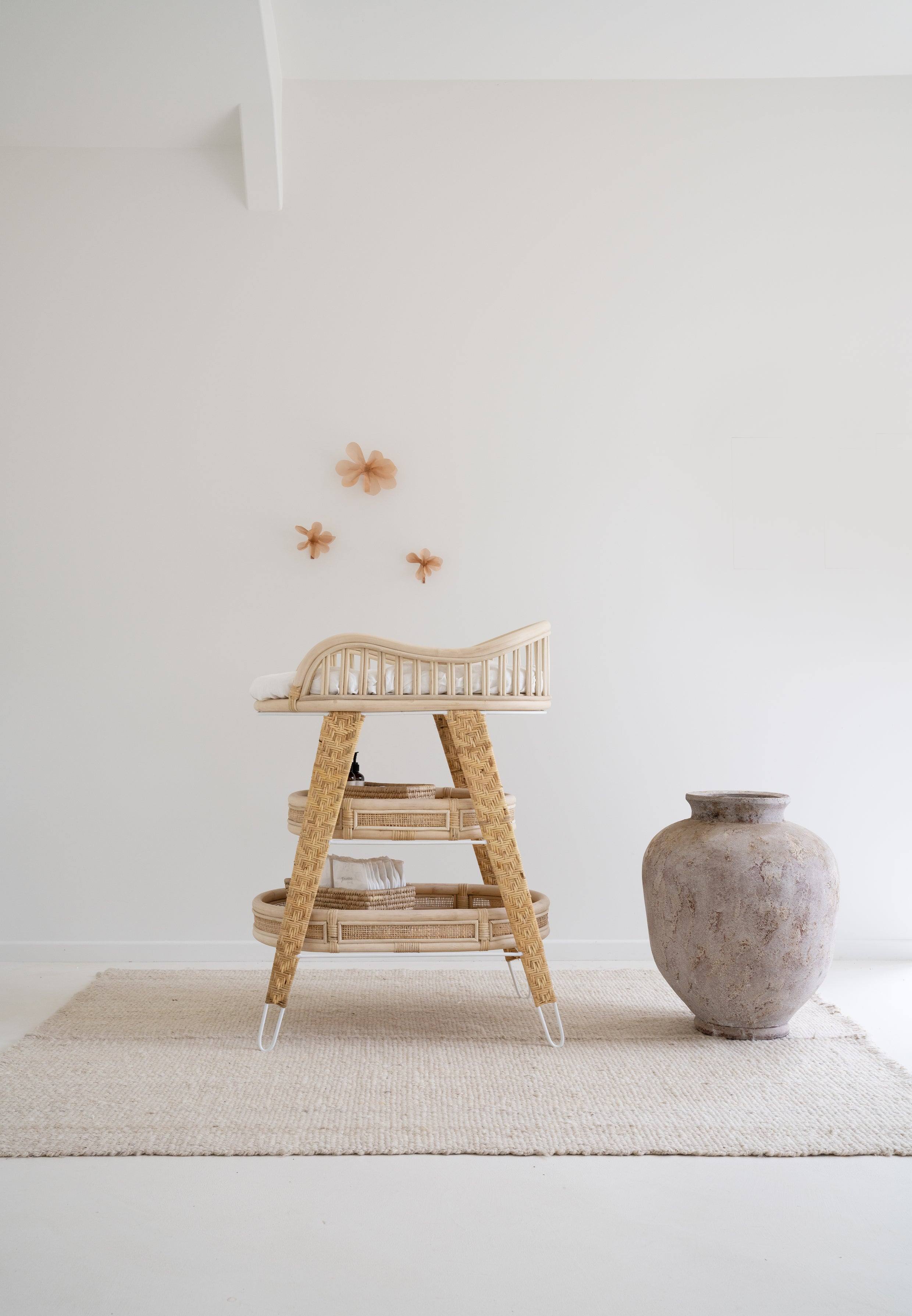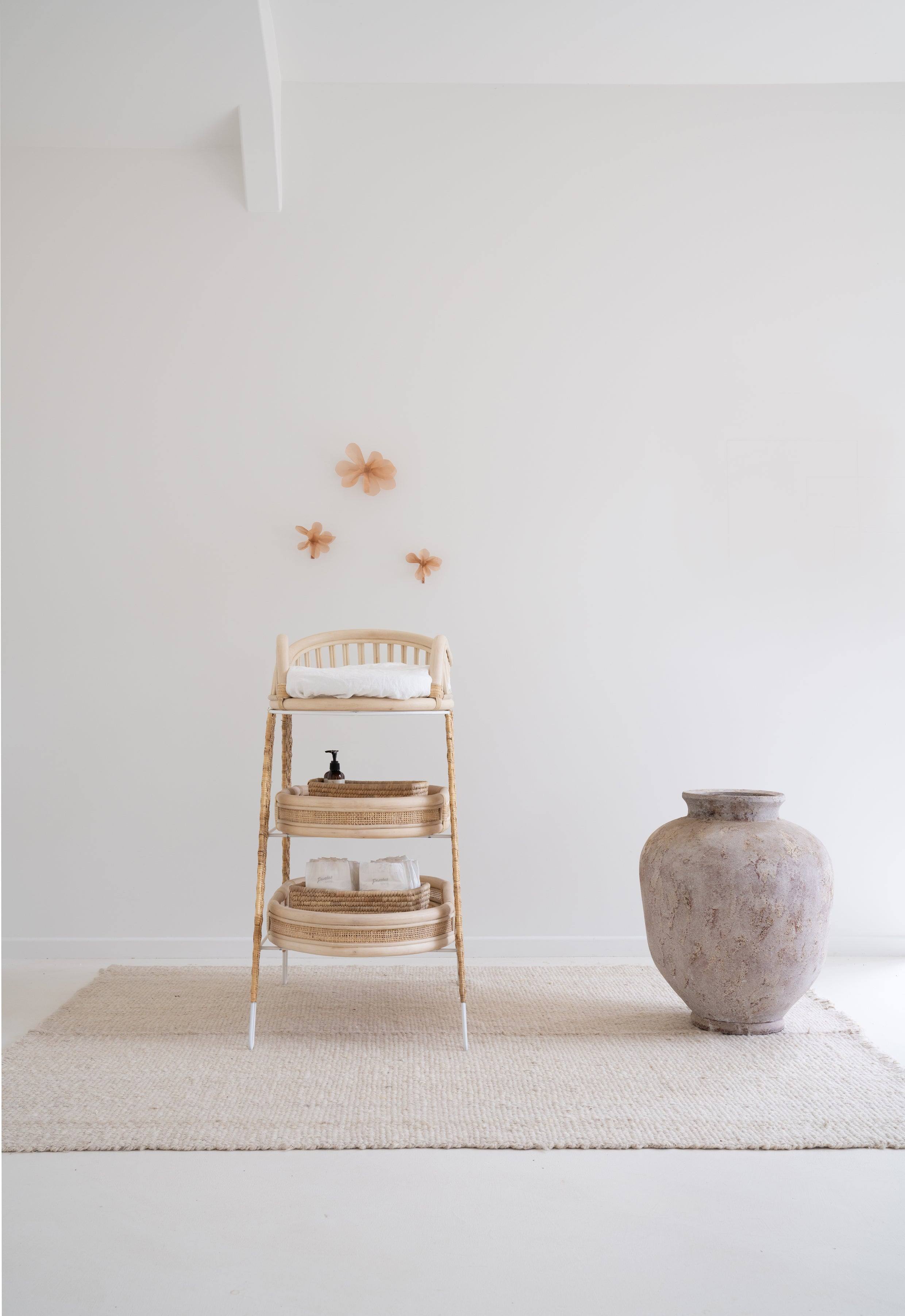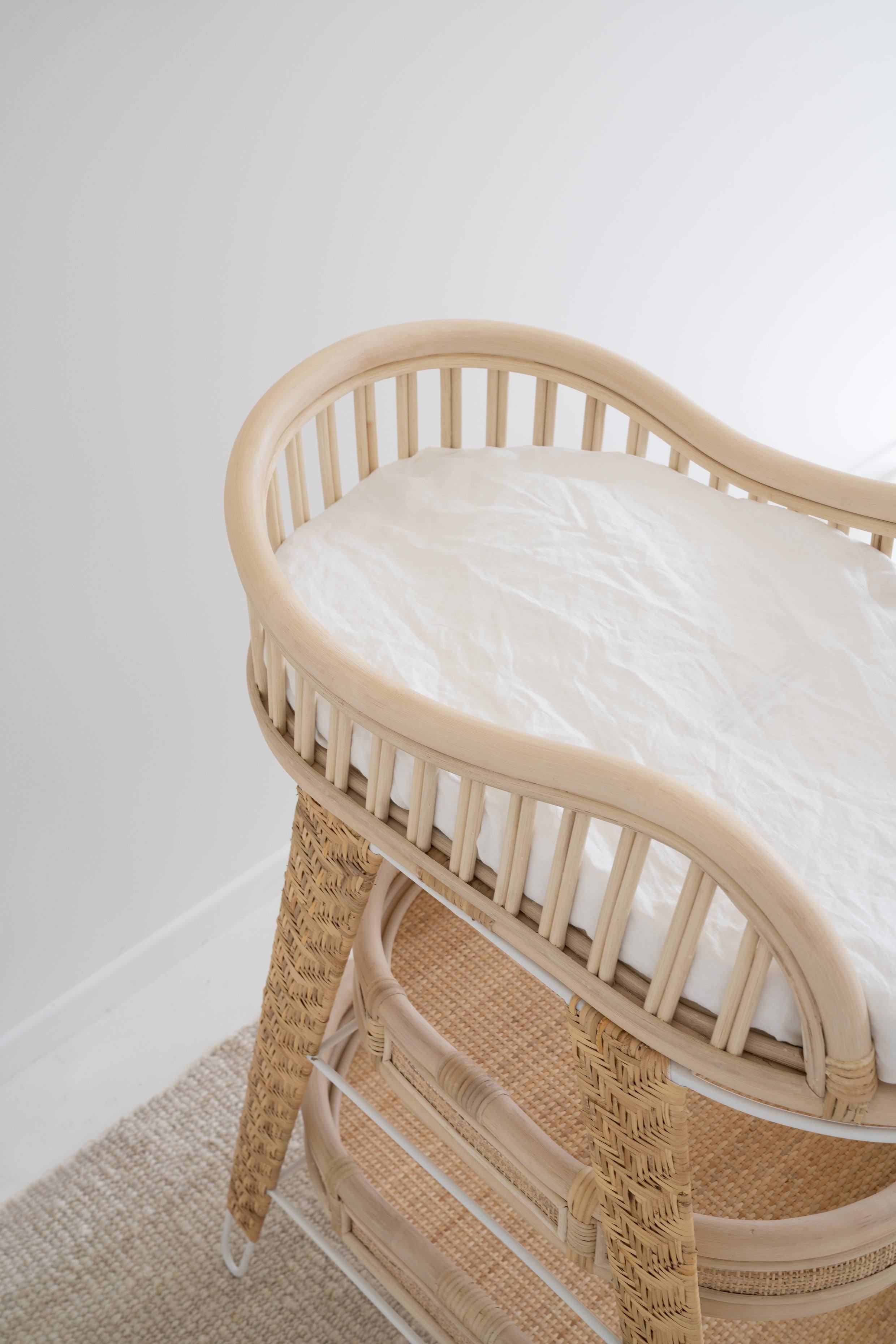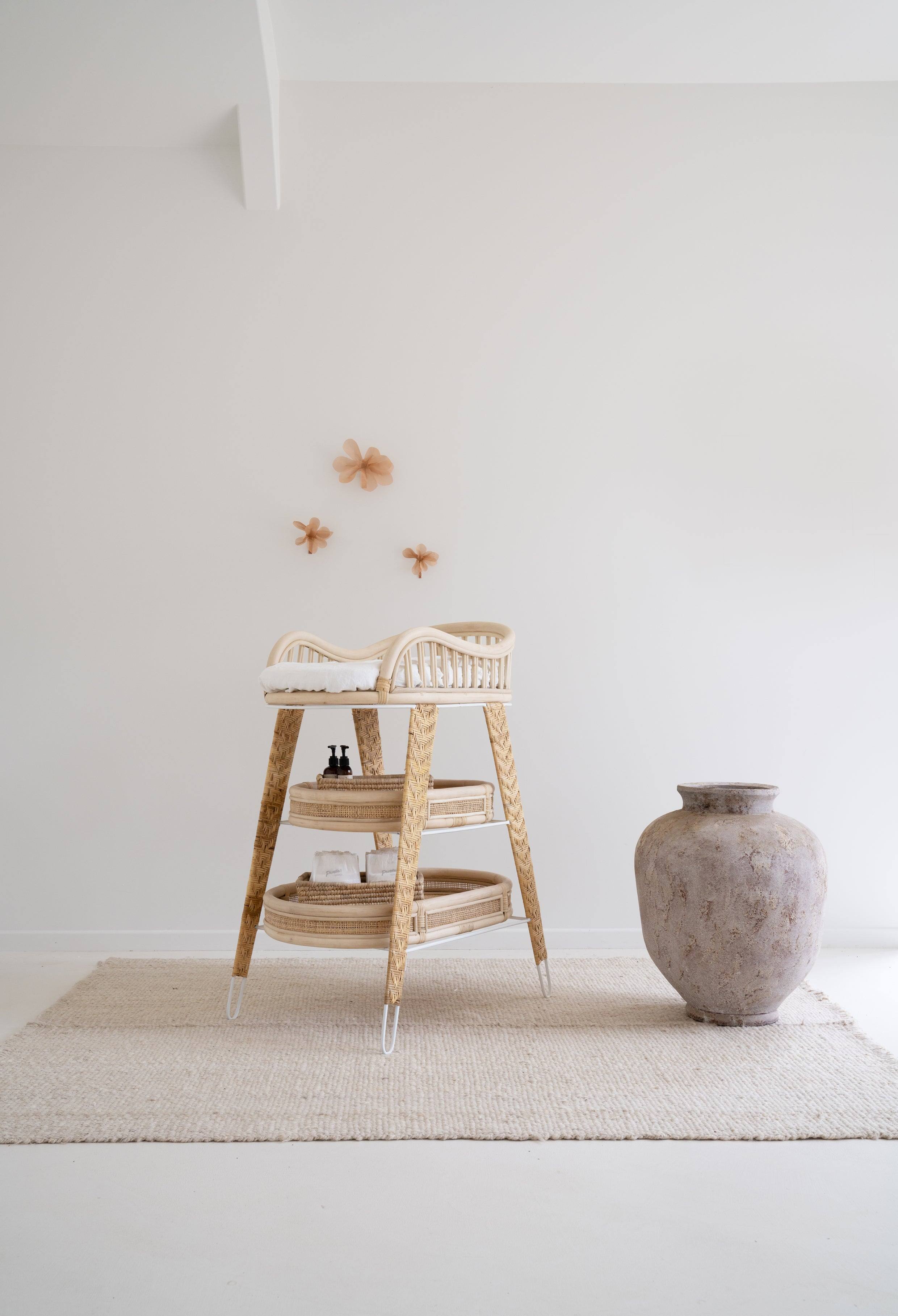 Iron | Weave Baby Change Table
ⓘ Available to pre-order. Estimated dispatch late January. C30
Description
WHITE BASE. Estimated dispatch LATE JANUARY. C30
BLACK BASE. New dates TBC
Say hello to the debut piece in our specialty Iron | Weave collection...
Our charming change table will undoubtedly be the statement piece for your nursery, and indeed the piece of baby furniture that will get the biggest workout. (Ask any parent..!)
Equal parts practical and stylish, the intricate combination of rattan core and weaving is underpinned by a sleek iron frame – which comes in your choice of black or white.
The change table also consists of two large storage trays, allowing all your much-needed nappies and changing go-to's to be right on hand when you need them.
As rattan is a completely natural material, it is impossible to achieve a flawless look. As such, our items may display some natural imperfections which only adds to the overall uniqueness and character of the product.
Product dimensions - 82 L x 51 W x 101 H
Mattress dimensions - 77 L x 46 W x 5 H
Details
• Proudly designed in Australia.
• Handmade from A-grade quality rattan, without the use of any harmful chemicals, stains or adhesives.
• Arrives packaged in 2 easy-to-assemble pieces.
• Includes a firm hypoallergenic foam bassinet mattress and a blended cotton cover.
• Features an open-aired basket top.
• Includes two trays for additional storage.
Safety & Care
• Wipe gently using a damp cloth of warm soapy water. Dry with a clean cloth.
• A soft bristle tooth brush may be used to clean hard to reach areas.
• Avoid prolonged or daily exposure to direct sunlight.
• In case of the appearance of mildew after storage, generously spray all affected areas with a mix of 1:10 part vinegar and water. Once the mix has been applied, let it sit for 10 minutes and wipe clean with a dry cloth. Place the change table outside in direct sunlight for 1 hour to air out and allow it to thoroughly dry.
Shipping & Availability
Discounted rates apply to metro areas of QLD, NSW, ACT and VIC. Precise quotes will be calculated at checkout.

International shipping is also available. However, please note that additional charges will apply for delivery, alongside associated duty costs and taxes on arrival (if applicable for your country)
Iron | Weave Baby Change Table