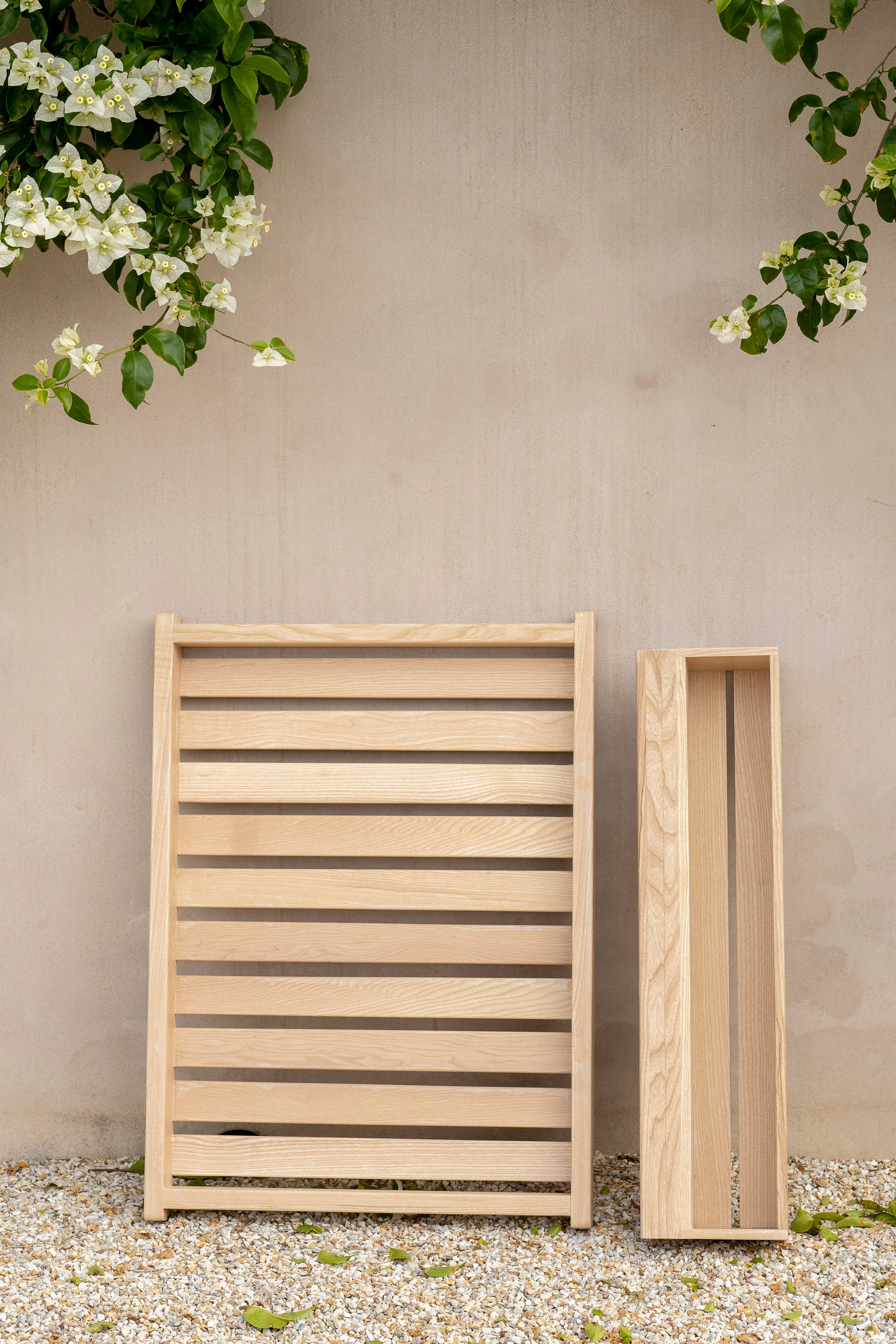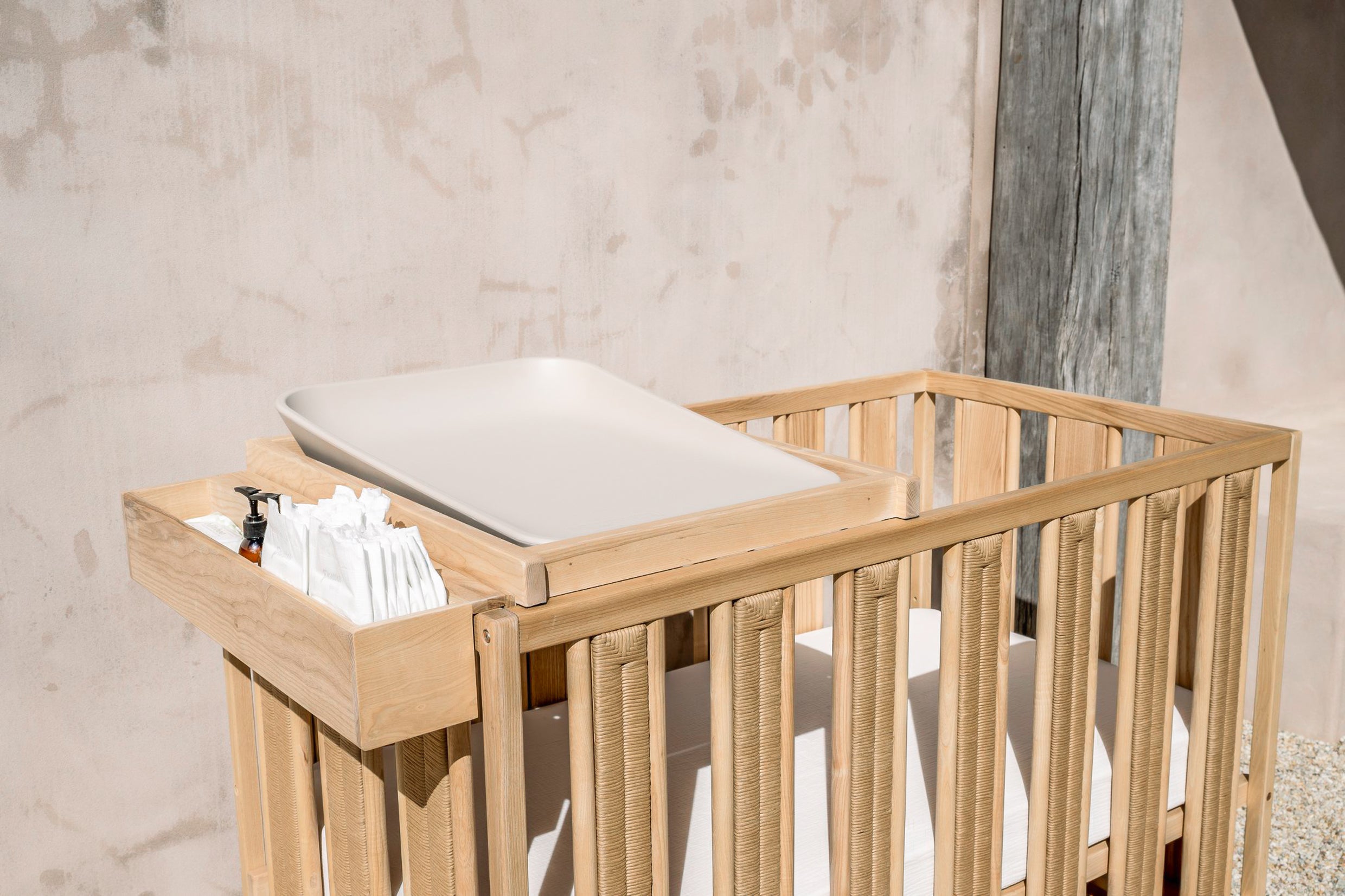 ⓘ Available to pre-order. Estimated dispatch early December 2023. CN7
Description
The must-have accessory, our trademark Space Saver offers a simple space-friendly alternative to a change table – the change tray and caddy are sold together adding another slice of style to your child's nursery.
Made from solid ashwood timber, the Space Saver blends effortless form and function – intended to accompany all Sacred Bundle ashwood cots and warmly cap off the desired look.
Dimensions:
External 74 L x 54 W x 6 H cm
Internal 66 L x 49 W x 4.5 H cm
Basket 70 L x 17 W x 12 H cm
Details
• Designed by SACRED BUNDLE
• Durably handcrafted by artisans offshore
• Compatible with all Sacred Bundle ashwood Cots
• Mattress not included
Timber & Finish
• Handmade from solid ashwood timber
• Finished with a non-toxic, low VOC coating
• Ashwood is a natural material therefore tonal variations, marks and grains are unique to each piece
Safety & Care
WARNING: Do not leave child unattended on the space saver change table.

Remove the space saver from the cot while child is sleeping

CARE:
• Wipe gently using a damp cloth of warm soapy water. Dry with a clean cloth
• A soft bristle tooth brush may be used to clean hard to reach areas
• Avoid prolonged or daily exposure to direct sunlight
• In case of the appearance of mildew after storage, generously spray all affected areas with a mix of 1:10 part vinegar and water. Once the mix has been applied, let it sit for 10 minutes and wipe clean with a dry cloth. Place the affected parts outside in direct sunlight for 1 hour to air out and allow it to thoroughly dry.
Shipping & Availability
Discounted rates apply to metro areas of QLD, NSW, ACT and VIC. Precise quotes will be calculated at checkout.

International shipping is also available. However, please note that additional charges will apply for delivery, alongside associated duty costs and taxes on arrival (if applicable for your country)