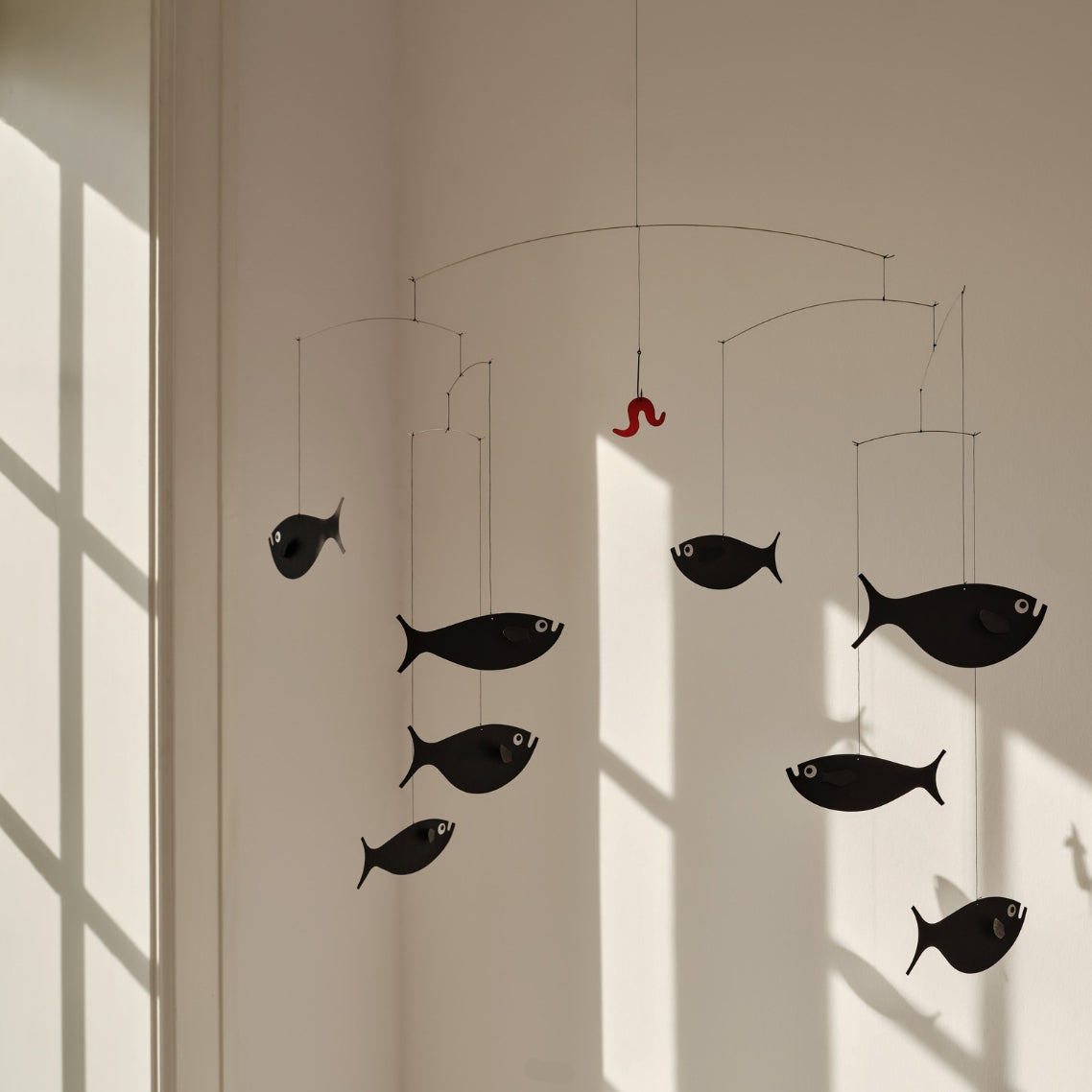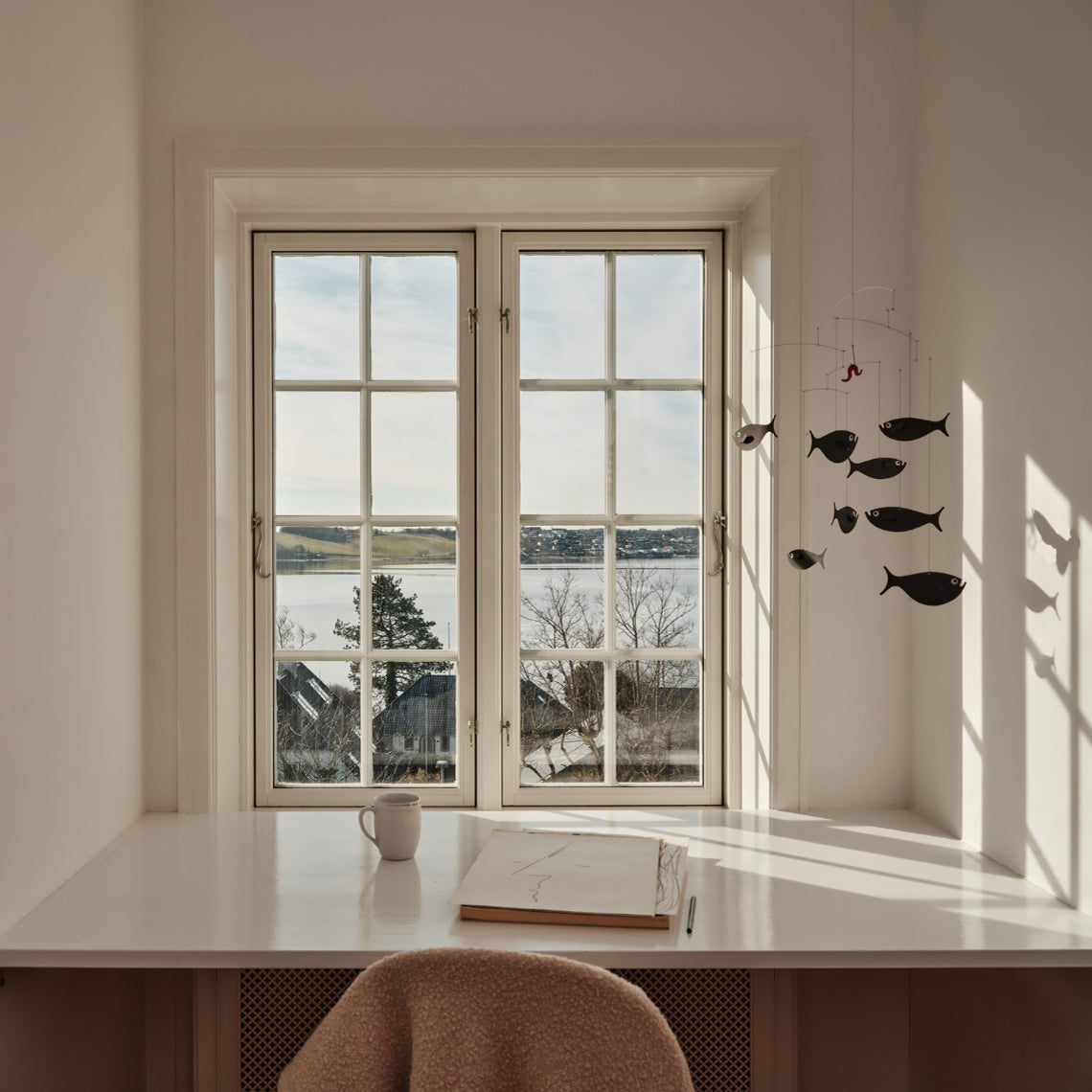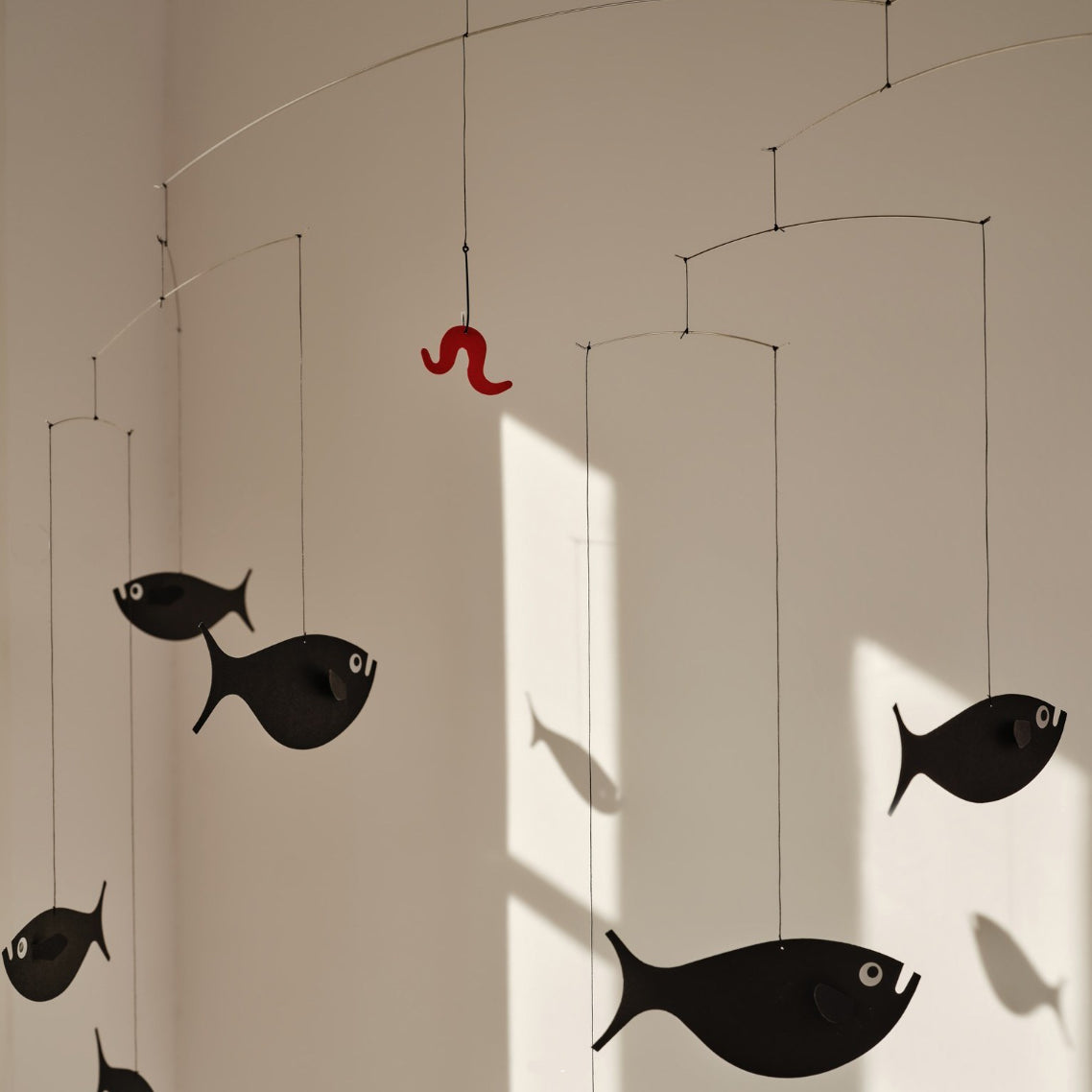 Description
The eight fish are constantly on the lookout for a tasty delicacy in the air. They are all staring at the small red worm dangling from the strange hook above them.
And who is sitting ready at the other end of the fishing line?
Is it you, while you following the fish playing in the air whenever a wind or just a light breeze pushes them around?
For that is all that is needed to bring the light materials and the charming fish into motion.
Fish Shoal is a very beautiful and simple mobile that provides elegant movement in every modern child's room.
Here they all excitedly follow the movements of the shoal: Will one of the fish perhaps catch the small red worm – and will the angler catch the fish?
Do not hang mobiles above babies or children while sleeping. Mobiles should hang from the roof and be out of reach of children. 
Dimensions 45cm X 60cm
Details
Eight hungry fish and a speedy red worm.
Safety & Care
Lightweight and made from cardboard. These mobiles are delicate, we suggest taking your time when assembling.
Shipping & Availability
FREE SHIPPING AUSTRALIA WIDE

INTERNATIONAL SHIPPING AVAILABLE.
Please note additional charges will apply for shipping as well as duty and taxes on arrival (if applicable for your country).