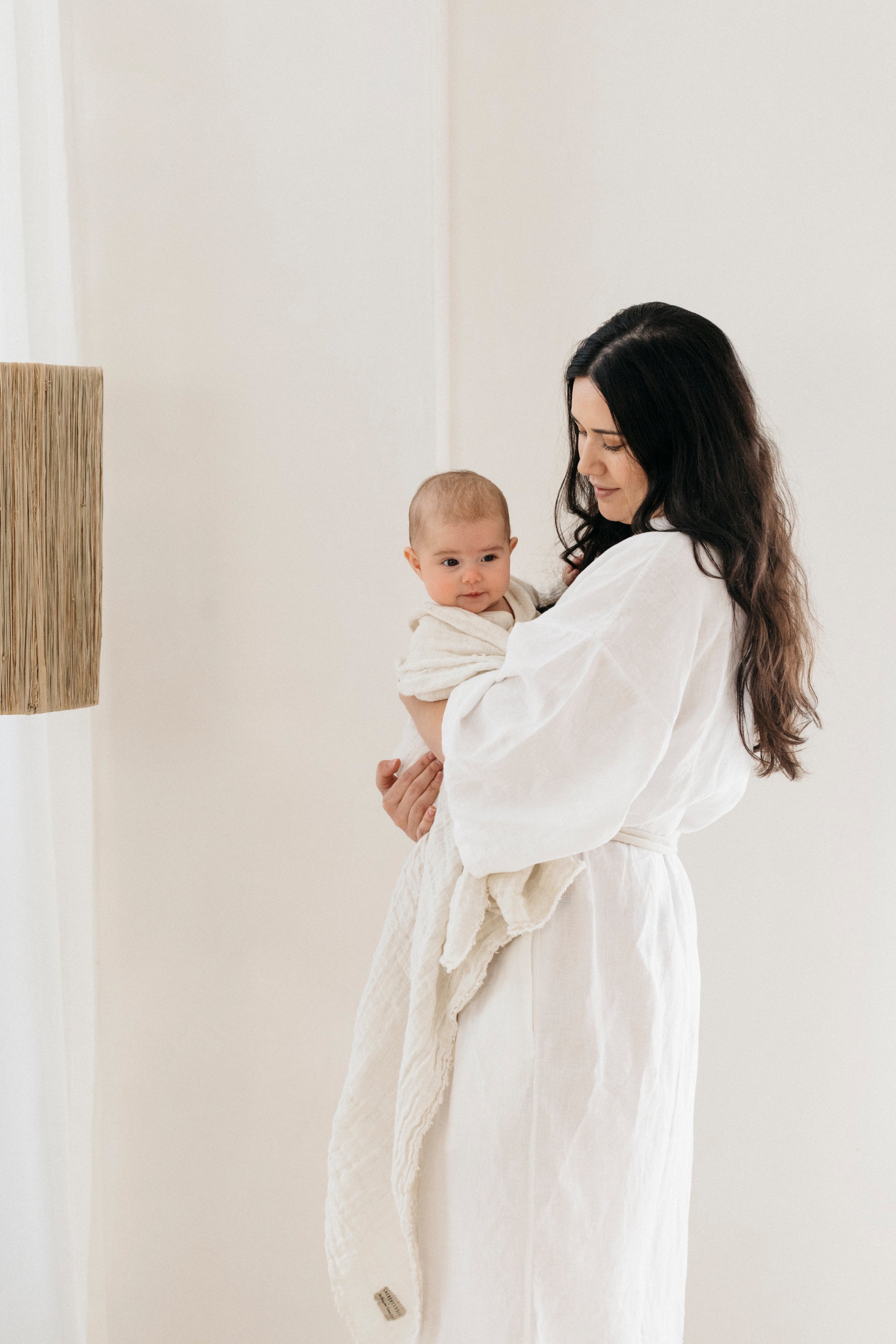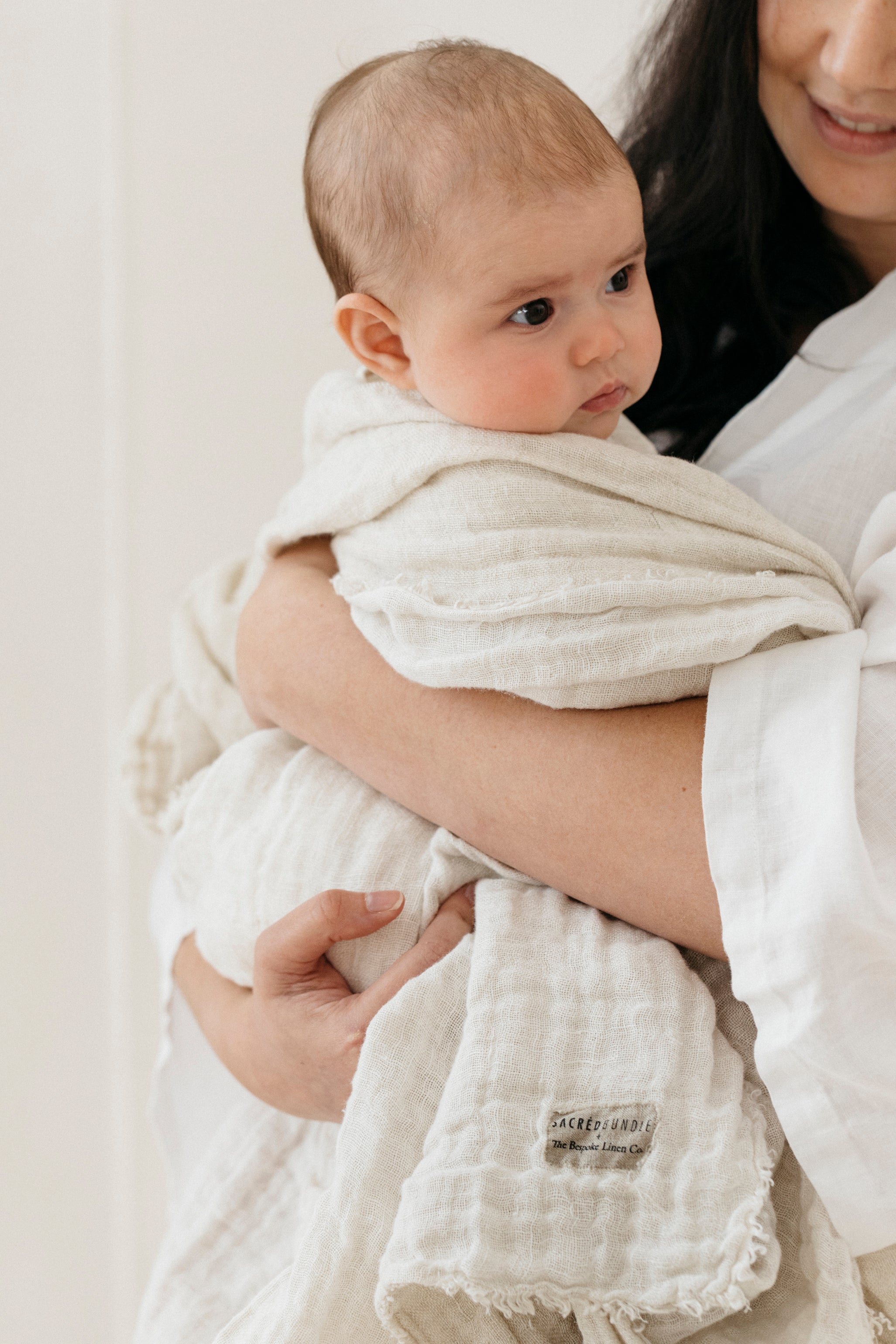 Hand-Loomed Linen Swaddle
ⓘ In Stock
Description
Introducing our exquisite heirloom swaddle in collaboration with the bespoke Linen Co.
The combination of the finest materials using traditional techniques to create a piece that is a true statement and is as beautiful as it is functional. The raw fiber is imported from Europe and spun into yarn before being hand-woven on a slow speed shuttle loom by skilled artisans in India. 
Dimensions: 100cm X 100cm
Details
• Comes in a linen dust bag
• Pin tucked
• Presoftend 185gsm Organic European linen
• Hand made by loom
• Made in india
Safety & Care
• Use mild detergents only
• Cold Gentle machine wash
• Line dry or cool tumble dry
• Do not bleach or dry clean
Shipping & Availability
FREE SHIPPING AUSTRALIA WIDE

INTERNATIONAL SHIPPING AVAILABLE.
Please note additional charges will apply for shipping as well as duty and taxes on arrival (if applicable for your country).
Hand-Loomed Linen Swaddle